The September 2016 Real Estate numbers are in revealing a
market
that "as a whole" is healthy. The big takeaway for me is the strength of new home sales which are up almost 30% from last year.
Normal resales are up 5.8% over last year while distressed single family sales (short sales, REO's and foreclosures) dropped 23% – another very healthy economic sign!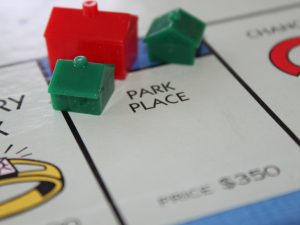 Another interesting stat shows condo/townhome sales prices rising 8.7% versus last year, and outpacing single family detached (up 6.7%).
The Bullet List:
Normal single family resales were up 5.8% compared with September 2015
New single family homes were up 29.7%
Distressed single family sales were down 23%
Total dollar volume increased by 15.4% for single family homes
Total dollar volume increased by 19.3% for condo / townhouses
Average price per sq. ft. for single family homes grew 6.7% to $140.29
Average price per sq. ft. for condo / townhouses grew 8.7% to $146.71
     A commonly asked question I'm asked over the years is, "What's a better investment to consider buying? Single Family Detached (SFD) or Condo/Townhouse? Or, which investment will appreciate more? Gosh darn, that old crystal ball question again.
     If you only viewed this month's sales numbers, the answer might look like condo/townhouse. But there's a lot more to this question that needs clarifying. Over the long haul single family detached homes have increased in value more. But as an investment, one has to figure in the expense side of things. The initial cost of a single family home is higher, therefore the cost of money is higher, the out of pocket expenses such as roof, A/C, remodeling, are usually greater.
     The condo/townhome has monthly HOA fees which irritate a lot of folks, but in the long haul may well be less than total expenses for an SFD.
     First, do you know the difference between a townhome and a condo? Simply speaking think "apartment" when referring to a condo. A townhome generally will be side by side, usually with a first floor garage, and the living area above so that you won't have folks living over or under you, which is perhaps the biggest complaint about apartment living. A townhome will often have a number of amenities that are factored into the hoa monthlies. Demand is greatest for townhomes vs condos.
     Secondly, the increasing price for condo/townhomes makes sense as many of the "new home" purchases are condo/townhomes.  As an investment, if I were only going to have a few rentals, I personally like the townhouse concept. I like that the communities are usually gated, most people (buyers and renters) want a garage, all the exterior maintenance is done by the association, and it often includes nice amenities.