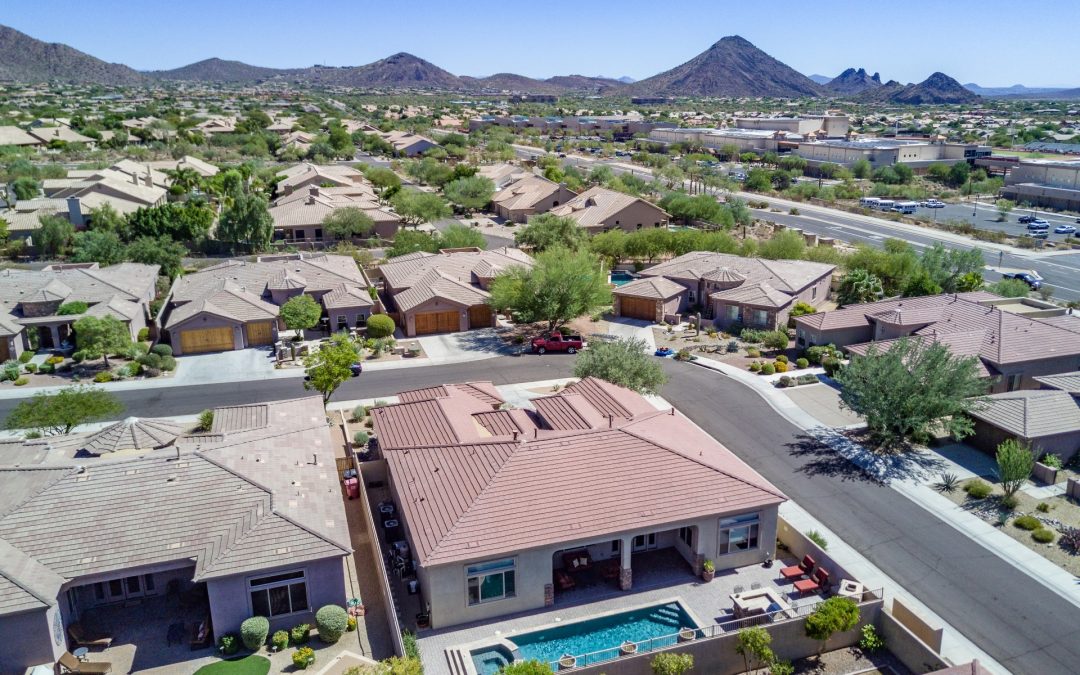 Terrific communities encompass the 85259 Zip Code. If we were speaking geographically abou tit we would say that it's located in the East Central part of Scottsdale. Some folks may wonder then, why we include the 85259-zip code in North Scottsdale? The same folks rightly ask the question about 85254, 85258, and 85260 as well? After all, if you look at the long (32 miles) city of Scottsdale, you'd see it to be more central or South Central than north.
It was not too long in Scottsdale's past (1960's) that if you lived around Shea Blvd, that was considered "nose-bleed" country. Even McCormick Ranch (85258) was considered pretty far north from Old Town.
So the answer seems to be that for many of us who have been here for awhile, these zip code communities were a part of North Scottsdale.
85259 Zip Code contains numerous upscale communities, such as Stonegate, The Ancala Country Club, portions of Scottsdale Ranch, Scottsdale Mountain, Cactus Gates, Rancho Trinidad, Hidden Hills, and Bella Montagna.
Mountain and City light views, terrific convenience to recreation, shopping, golf, and health facilities abound. In fact, some folks refer to the Shea Blvd N/S dividing line as the "Medical Mile" with Honor hospital and the Mayo clinic plus hundreds of all types of medical offices within a few miles.
Schools are excellent in the 85259 community which includes Desert Mountain High and Middle public school. One of the highest rated schools in the country is the Basis Charter School encompassing grades 5-12. Anasazi Elementary is another excellent choice.
As of the summer of 2022, 71 homes were listed for sale at an average list price per square foot (PSF) of $480. Under Contract listings average list prices PSF are $430, while closed median sales over the past 6 months averaged $1.085M.
Our market is changing. When updated in July, we'll see greater listings and fewer sales, reflecting a Valley and National trend.
85259 Real Estate as of June 1st 2022
Today            Last Month                   Last Year        1 Year Change
Active Listings:                              71                   60                               66                   +08%
Listings Under Contract                49                   48                               60                   -18%
Sales Per Month                           42                   55                               57                   -26%
Sales Per Year                             541                 556                             598                 -10%
Months of Supply                         1.1                  0.7                              0.7                  +4 Months
Annual Appreciation Median         23%                21%                          19%                 -4%
Median Annual Sales Price          $1.085M         $1.050                      $880K             +23%
Considering Buying or Selling in North Scottsdale or the Northeast Valley. Give Mike a call at 602.689.3100 or send an email to: [email protected].